Srinivasan Arunachalam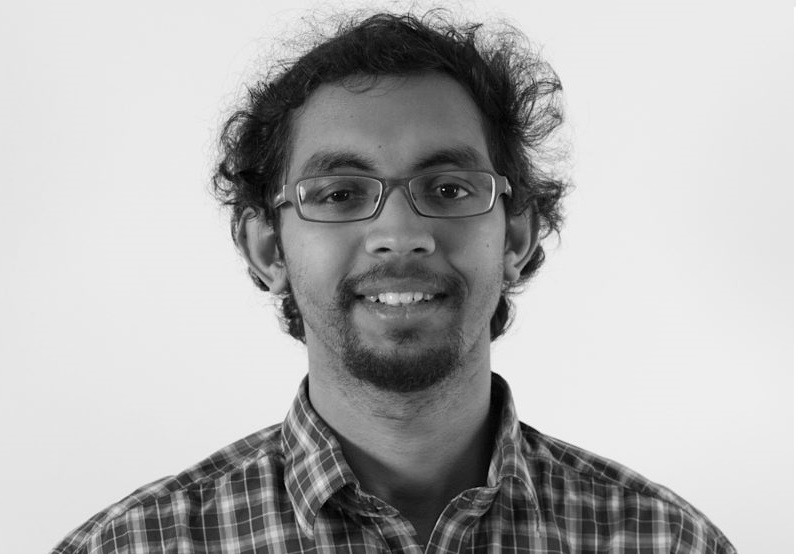 I am a Research Staff Member at IBM T. J. Watson Research Center.
Prior to this, I was a Postdoctoral Researcher at the Center for Theoretical Physics, MIT. I received my Ph.D. in 2018 from Centrum Wiskune & Informatica and QuSoft, Amsterdam, Netherlands, supervised by Ronald de Wolf. Before that I finished my M.Math in Mathematics from University of Waterloo and Institute of Quantum computing, Canada in 2014, supervised by Michele Mosca.
Research interests
Quantum algorithms, Quantum learning theory, Quantum complexity theory, Quantum optimization, Analysis of Boolean functions.
Contact information
Email: srinivasan.arunachalam (at) ibm(dot) com.
---
Papers
Some older projects

Hard satisfiable 3-SAT instances via auto-correlation Srinivasan Arunachalam, Ilias Kotsireas Journal on Satisfiability, Boolean Modeling & Computation, Vol. 10, 2016 Proceedings of SAT Competition 2014 [SAT competition] [Journal version]

Evaluation of Riemann Zeta function on the Line Re(s) = 1 and Odd Arguments Srinivasan Arunachalam [arXiv]

A Substitution to Bernoulli Numbers in easier computation of ζ(2k) Srinivasan Arunachalam [arXiv]

Thesis

Quantum Speed-ups for Boolean Satisfiability and Derivative-Free Optimization. Srinivasan Arunachalam Master's thesis (2014) University of Waterloo [PDF]

Quantum algorithms and learning theory. Srinivasan Arunachalam PhD thesis (2018) University of Amsterdam [PDF]

External links: [Google Scholar] [ArXiv]